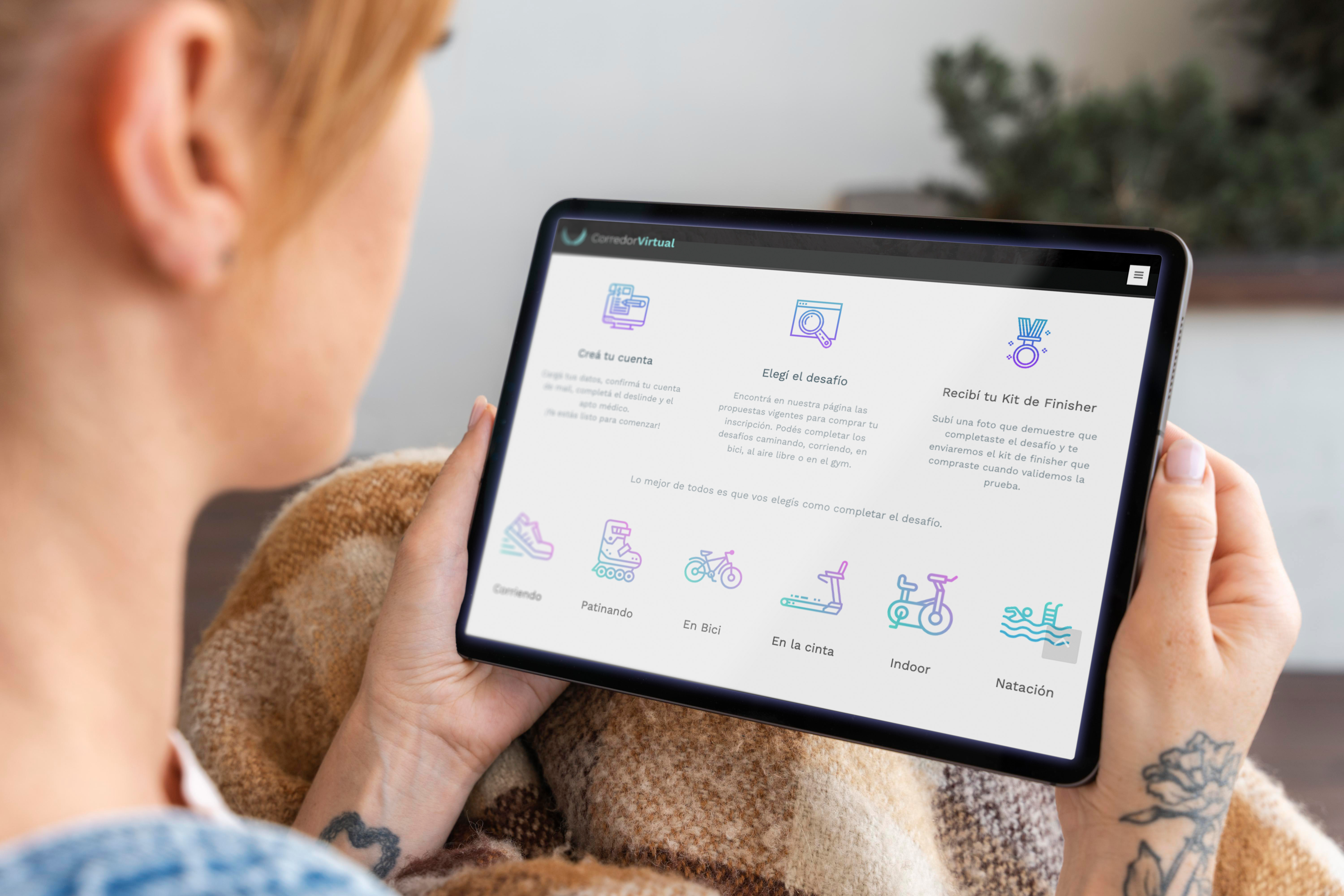 CORREDOR VIRTUAL
It is a platform where users can complete a challenge in a single session or in multiple cumulative sessions, doing the activity that they prefer: walking, running outdoors or on a treadmill, cycling outdoors or stationary, skating.
For each section, the user uploads a photo showing the distance on the platform. The team validates that the user has completed the challenge, and a finisher kit is mailed to them.
Platform
We offer different challenges with different themes oriented to the most characteristic places of our country for the motivation of our runners. Everyone can sign up for the challenges with the that Virtual Runner counts regardless of the sport or activity that you want to do.